At Orgill, our CDL positions are more than just truck driver jobs. The positions require not only a love for the open road, but also a love of people. Our drivers enjoy interacting with their customers on a weekly basis and really being the face of the company.
Relationship driven "people persons"
Upbeat, with positive attitudes
Reliable and timely
Looking to learn and grow
In possession of a Class "A" CDL license, good driving record and stable work history
This information is intended as an overview of the benefits offered by Orgill, Inc. to eligible employees. If applicable, employees must meet certain eligibility criteria. In the event of a discrepancy, the official Plan Documents will govern.
100% of Orgill's fleet use trucks that are less than 3 years old!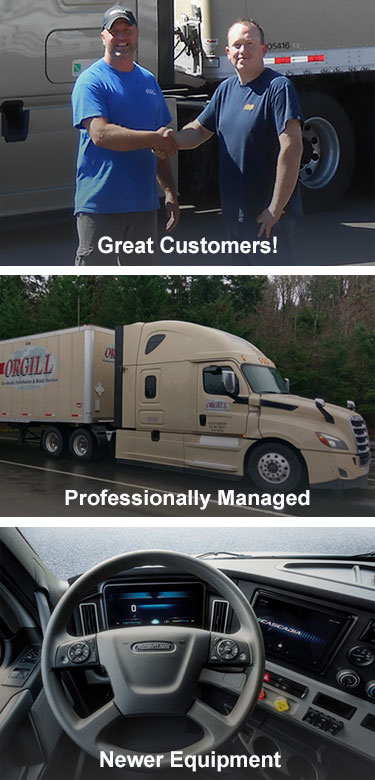 As the nation's largest and fastest-growing independently-owned hardlines distribution company, Orgill, Inc. is looking for energetic, customer service-focused CDL drivers to join our team and be positive representatives of the company. After all, our truck drivers are often the Orgill employees our customers see the most!
If this sounds like you, and you're currently in the market for local hauling jobs / trucker jobs that offer more than just a paycheck, Orgill, Inc. may be the right fit. Click on the link below to easily apply or request that we contact you by providing us with your contact info above.